Ikat Print Kantha Quilt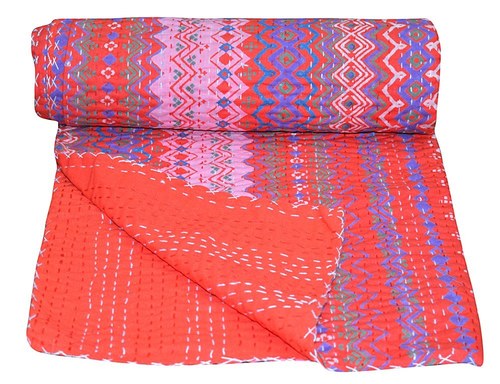 Ikat Print Kantha Quilt
Product Description
Handmade kantha Quilt is made in our own manufacturing unit. We manufacture Handmade Kantha Quilt with 300 Skilled workers. We use best quality cotton prints and back side solid cotton fabric, and then we use high quality fine color thread to make the kantha design, this is 100% cotton. It has different designs, vibrant colors, and Customized sizes and Shapes, Traditional Designs with modern touch are Very popular.
This kantha Quilt can be used in many ways.
- In Bed room, on Couch, as Sofa Covers, for Picnic Sports.
Sizes Available.
1. Twin - 150 X 220 cms
2. Queen- 220 X 270 cms
Also Customized Sizes, designs And Colors Available.